Kirsten Hope
Advanced Body Talk Practitioner
As a Certified BodyTalk Practitioner Kirsten Hope combines her expertise in the study of human behavior and energy therapy to offer her clients an unparalleled and effective healing experience. Whether you are seeking to create a healthier lifestyle, reduce stress, improve your relationships, or heal your bodymind, working with Kirsten will give you the insight and clarity for these issues to resolve. One of the unique aspects of Kirsten's work is the ability to discern global patterns of the bodymind and break them up creating a ripple effect of healing.
BodyTalk in a whole healthcare system addressing the interconnectivity of the body, mind, individual history, and genetic patterning. This energy medicine modality is practiced in 37 countries. Practitioners are taught to conduct sessions either in person or via distance healing.
Contact info:
kirstenhope.com
kirsten@kirstenhope.com
(503) 407-7274
Rowena McKee
Harmonic Sound Healing/Emotional-Trauma Release Therapy
Rowena McKee Is a Classically Trained Pianist and Piano Instructor of many years, Holistic Health Practitioner, Pain Management Practitioner, Energy Psychology-Emotional-Trauma Release Therapist, Harmonic Sound Healing Specialist/Instructor and a Body-Mind Energy Intuitive. She teaches Harmonic Sounds for Healing-Tuning Fork Therapy Training workshops, for personal and professional use, beginning through advanced instructions. She is a former student of the Globe Institute of Sound & Consciousness and the School of Natural Health Sciences and is a member of the Association of Drugless Practitioners. She facilitates Life Transformation group sessions, and presents regular Sound Healing Events with her Tibetan & Crystal Singing Bowls in her Health & Wellness space at the House of Sacred Sound in SE Portland, OR where she sees weekly private clients and hosts her group sessions, workshops and events.
Energy Psychology uses Emotional Freedom Techniques (such as Tapping, Sound and re-framing) and is a meridian-based type of energy healing system that assists in emotional mastery. It combines needle-free acupuncture (or acupressure) with mind-body medicine and is often referred as acupressure for the emotions. It is gent​le, simple and an easy way to release emotional imprints stored in the body's cellular memory, subconscious and nervous system. Once neutralized the body and brain re-calibrate creating new neutral pathways which assist in correcting dysfunctional behaviours and thoughts.
Rowena McKee uses quantum sound techniques to assist in healing all body systems (nervous system, endocrine system, lymphatic system, circulatory system, respiratory system, meridian system, Chakra system, organ system and the Brain). Sound brings total relaxation to the body, while releasing muscle tension and knots, injuries from accidents and other conditions. She releases the interference that keeps the healing process impeded and works to release pain, inflammation, emotional trauma and many different conditions and issues.
Contact info:
harmonicsoundsforhealing@yahoo.com
Harmonicsoundsforhealing.com
503.758.9922
Amanda J. Ragonesi, Psy.D.
Psychological Testing
I am a Licensed Clinical Psychologist practicing in Vancouver, Washington. I received my Doctoral Degree in Clinical Psychology from Pacific University. In my private practice, I provide a full range of mental health services, including individual psychotherapy and psychological evaluation services.
Psychological evaluation services can assist you in gaining information about your cognitive, social, and emotional functioning. Common issues for evaluations include ADHD, learning difficulties, intellectual/memory functioning, and social/emotional/behavioral difficulties. They are also helpful in clarifying your areas of strength and challenge. Through the process of the evaluation, I will develop and share recommendations with you about how to help you reach your full potential personally, socially, academically, and occupationally.
Contact info:
Amanda J. Ragonesi, Psy.D.
410 E. 20th St.
Vancouver, WA 98663
360-909-2456
amandajragonesipsyd.com
Pam Savory
Coaching / Breathwork Specialist
Pam brings over twenty years of experience to her soul coaching. She has assisted thousands of people in their journey of awakening by helping them shift from a place of trepidation and fear about the unknown, to one of curiosity and enthusiasm for life. Shifting our BS (belief systems..lol!) shifts us out of victim into student in any situation. Let's LOVE life together.
Pam's Masters in Psychospiritual Studies is coupled with a masters in Breathwork and Reiki certifications, and ordained ministerial work. She is the creator of Breathwork Metamorphosis and its Training Program. She is an intuitive Psycho-spiritual Guide with in-depth understanding and practice of the energetic chakras, seven sacred truths, psychology, spirituality, Gene Keys, emotional intelligence, body awareness, shamanic living, Priestess and High Priestess and more. "I love working with embodiment and releasing the traumas of the body and loosening the hold we have on the light that resides within".
Contact info:
Pam Savory
Co-Founder of Freedom Rising and Creator of Breathwork Metamorphosis
freedomrisingspiritualcommunity.org
info@freedomrisingspritualcommunity.org
503-201-6934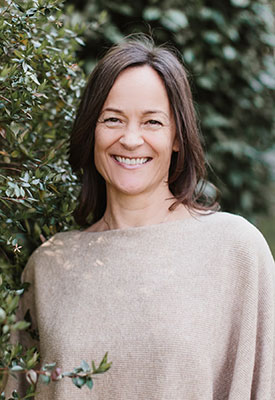 Corrina Porterfield, MS, LMT
Corrina is a healer and teacher of multidimensional medicine integrating earth-based medicine, spiritual healing, massage, energy work, counseling and emotional alchemy. She has studied with traditional healers, herbal midwives and shamans in Peru, Mexico, Belize and Guatemala. This knowledge combined with a Master's Degree in Health and Wellness provides a unique, holistic approach to healing. Her vision is to empower others to access their true essential self and to restore wholeness, harmony and balance. She is dedicated to bridging the gap between modern medicine and traditional healing to help individuals open to their full human potential.
With changing times, her focus is helping those on the path of awakening to learn techniques for soul embodiment techniques, energetic hygiene, centered sovereignty in addition to strengthening intuition and learning to trust inner wisdom and guidance from higher self, spirit guides and allies. She teaches empaths and sensitives the art of discernment of what is theirs and what is not.
Offering classes, mentorships and individual sessions, guiding those seeking to align more with their true essential self. Working both in the physical and spiritual realms. Helping others discover how to make the most of their soul's evolutionary process. Learning to embody and reach full human potential this lifetime to be of best service to self, community and the world. Accessing the truth of who we are and to remember why it is we are here.